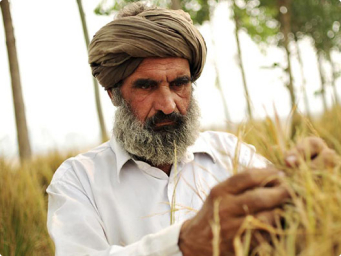 'Krishify is my go-to platform for all my crop related queries. Their knowledge repository is vast and expert advice is credible.'
It is not a common phenomenon for people to stick to farming for generations, specially when I've seen my friends moving on to cities for their jobs and small businesses. But I take pride in continuing as the 3rd generation farmer in my family. Understanding the state of farming in my community, one thing has always been an issue for farmers and it is knowledge. In the recent years, government has undertaken innumerable steps to support/teach/guide us throughout the farming cycle. However, progress in making farmers self-sufficient in terms of knowledge is not there. We need more handy services when comes to access of knowledge of organic medicines for crops and soil.
I am fairly active on all the farm-oriented applications and community platforms, however services of Krishify cuts above all. In the past one year, the app has clearly improved my revenue by 60-70%. Not only the platform provides me 24*7 expert service for my crops, it has also connected the farmers my region and outside. My son installed it for me and it is like one of those social media platforms that he uses. I can talk to anyone on that platform via its like & comment service, purchase every recommended medicine and machinery by expert on the platform and even sell my animals and old equipment for what I've found to be a very reasonable price. It provides me information of mandi rates and changing weather state on real-time basis. Krishify app is both my personal, portable guide and a knowledge gaining platform in my leisure time.