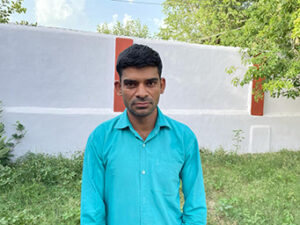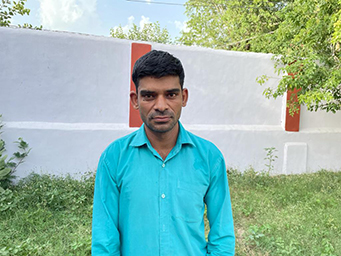 This farmer got instant advice on crop diseases
Location : Village- Paota , Tehsil- Paota ,District - Jaipur ,State - Rajasthan
Occupation : Farming , Animal Husbandry , Clerk in Agriculture Co-operative
Description of occupation : Owns 4.7 Acre land , Have 3 cattles
Mohan Lal Yadav embraced digital technology and smart farming techniques to get information on how to prevent crop diseases. 
His pain points :
– Lack of expert guidance about crop disease, for eg : His Wheat crop was infected by some microbes and it was getting yellow…keeps happening every season
– Lack of quality input products
– The area he is from has a very scattered population thus low population density in his village/panchayat, so finding people for trading is difficult. He has no visibility on farmers/traders outside his panchayat
How Krishify helped him in easing pain:
" I posted a photo of diseased crops and got expert advice on my post. I also got suggestions about the product that I should use to get rid of disease. It really worked . Since then I have not only been taking Krishify's help for my own crops but I also help other farmers who visit my co-operative office by referring Krishify app to them and explaining how to use the app."
He also used Krishify to buy 2 tractors in his family and a buffalo.
From when using Krishify : Using Krishify for last 9 months