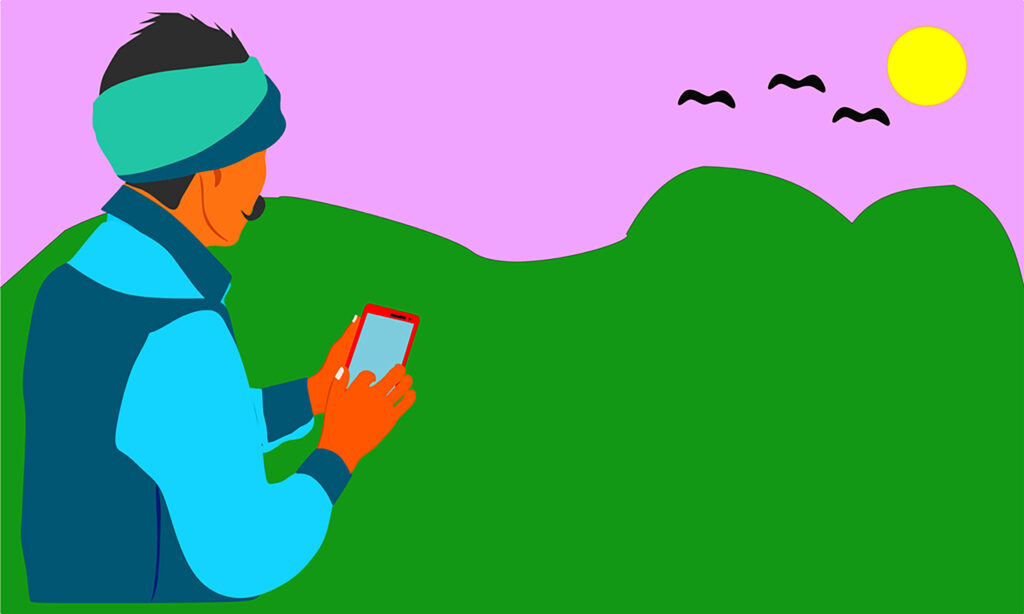 How Krishify App is driving behavioral shifts in rural India by bringing farmers within the digital fold.
In the last few years, there has been an internet revolution in India. According to Cisco, there are about 840 million total internet users across the country which is about 60% of the population. Moreover, the number of internet users is estimated to increase in both urban as well as rural regions, as there has seen tremendous growth in internet access, especially after the launch of the Government of India's flagship Digital India program in 2015. This has led to the growth of social networking platforms in rural India that were once remote and hard to reach areas. 
The emergence of newer social media platforms
This has spawned the emergence of various social media platforms with the mission to connect masses as well as specific cohorts with common interests and affinities.
The homecoming of ShareChat, the social network that connects users from Tier 2,3 and 4 cities, as well as video-sharing social networking sites such as Moj and Trell suggests that social media will grow in leaps and bounds with different platforms speaking to different audience groups.
Krishify – a social networking app for Indian farmers
Built with the aim to connect farmers across India and create the world's first agriverse, a metaverse for all the agriculture stakeholders, Krishify is a social networking platform for Indian farmers that has become the biggest such network in India with more than 90 Lakh+ users connected in three years of the organization's inception. It was founded with the vision of transforming Indian agriculture with technological applications such as artificial intelligence and machine learning to offer a personalized user experience to users (farmers) who come to the application to resolve their pain points or learn the latest smart farming techniques by experts, and fellow farmers. 
With the application, a user can easily get real-time updates on weather, mandi rates. Being a social networking platform, farmers can connect with each other across the country and also engage in peer-to-peer trading, selling cattles and tractors. Moreover, they can browse through the in-built digital marketplace to buy agriproducts across the agriculture value chain such as seeds, fertilizers, agrochemicals, pesticides, machinery etc. Read the story of Gurjyot Singh who has benefitted from the Krishify App. 
The future of social media platforms
Online communities are a thing of the future given that metaverse is considered the next avenue for users to spend most of their time in. And with this, platforms that cater to the needs of similar audiences are bound to increase and cement their identity etc.